Just bookmark this page and check back often for the latest programs and events.
Our therapy groups aren't listed below because they require advance registration. Use the link in the navigation to access information about our group offerings. The Caregiver Drop-In Group does not require prior registration, although an RSVP is preferred.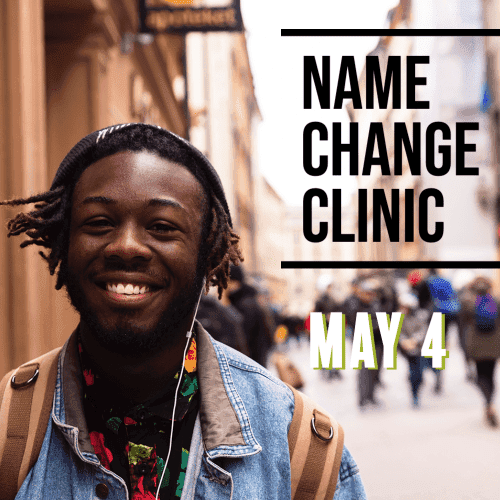 May 4, 2023 \ 3:30 – 6:30 pm
Family Tree Clinic 1919 Nicollet Ave Minneapolis MN 55403
For LGBTQI+ youth ages 13-24
At this clinic we will review the paperwork and process involved in seeking a name-change in Minnesota. Attendees will leave with a greater understanding of the procedure and with a set of completed forms to get the ball rolling!
Guest Speaker: Phil Duran is the Senior Advocate for Aging & Gender Care Access at Rainbow Health. As a lawyer with experience in representing people in name-change proceedings, he looks forward to demystifying the process as much as possible!
Guest Speaker: Maia Pruim is a graduate candidate in Mental Health Counseling, focusing on LGBTQI+ mental health. She recently collaborated with Chapin Hall of the University of Chicago on a resource project titled "Using Trauma-Responsive, LGBTQ+ Affirming Care to Connect Young People to Sexual and Reproductive Health Services" and previously was the Youth Advocate and Engagement Specialist for the ConneQT Program of Avenues for Youth.
The Name Change Clinic is a collaboration between Family Tree Clinic, Avenues for Youth and Rainbow Health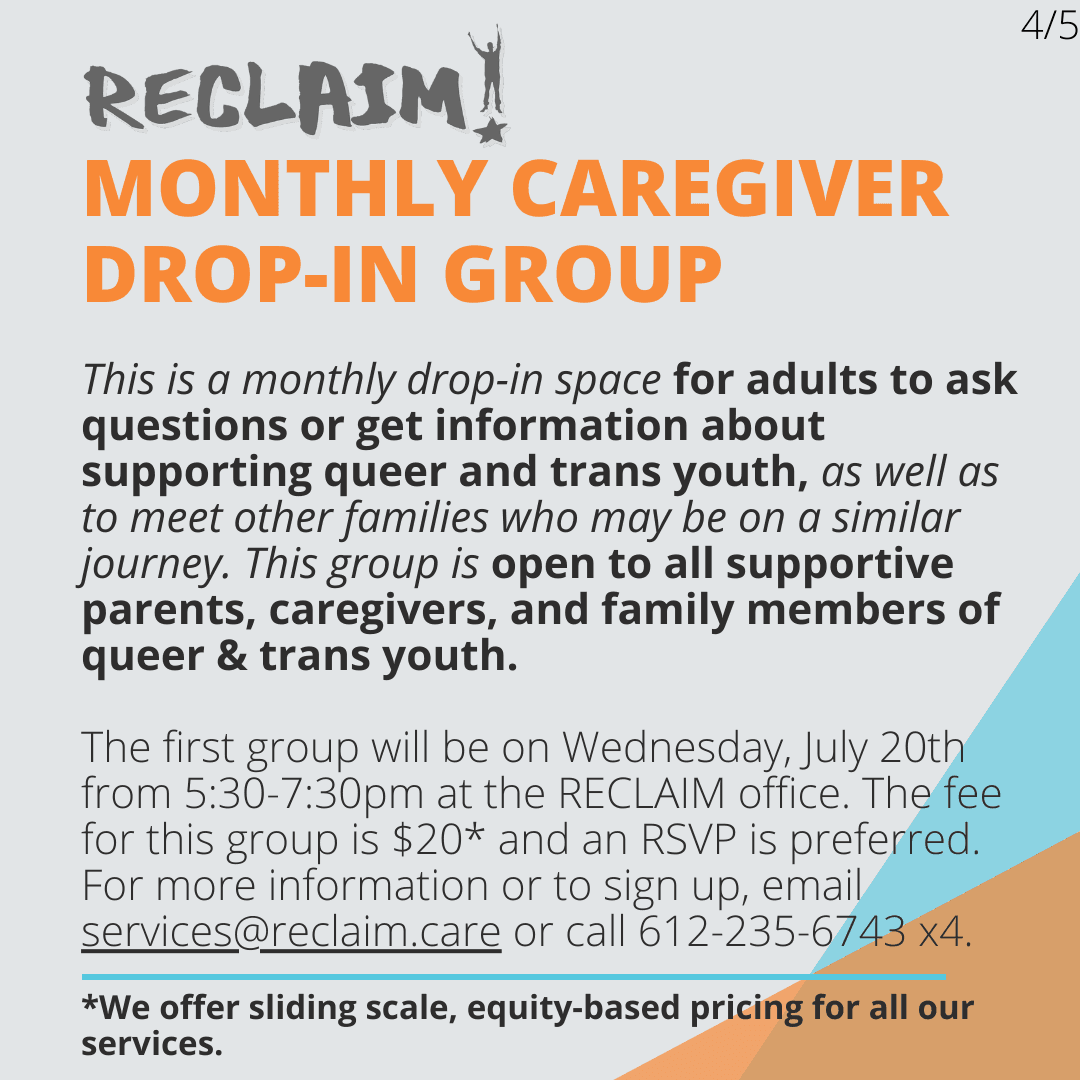 This is a monthly drop-in space for adults to ask questions or get information about supporting queer and trans youth, as well as to meet other families who may be on a similar journey with youth in their lives.
The fee for this group is $20 (sliding scale options are available) and an RSVP is preferred.
This group open to all supportive parents, caregivers, and family members of queer and trans youth, so please share with anyone who may be interested! For more information or to sign up, please email services@reclaim.care or call 612-235-6743 x4.