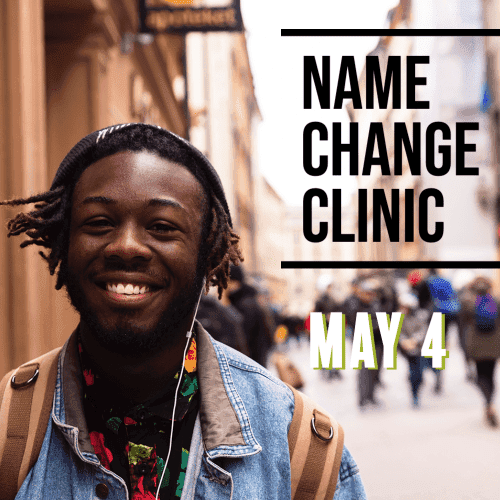 May 4, 2023 \ 3:30 – 6:30 pm
Family Tree Clinic 1919 Nicollet Ave Minneapolis MN 55403
For LGBTQI+ youth ages 13-24
At this clinic we will review the paperwork and process involved in seeking a name-change in Minnesota. Attendees will leave with a greater understanding of the procedure and with a set of completed forms to get the ball rolling!
Guest Speaker: Phil Duran is the Senior Advocate for Aging & Gender Care Access at Rainbow Health. As a lawyer with experience in representing people in name-change proceedings, he looks forward to demystifying the process as much as possible!
Guest Speaker: Maia Pruim is a graduate candidate in Mental Health Counseling, focusing on LGBTQI+ mental health. She recently collaborated with Chapin Hall of the University of Chicago on a resource project titled "Using Trauma-Responsive, LGBTQ+ Affirming Care to Connect Young People to Sexual and Reproductive Health Services" and previously was the Youth Advocate and Engagement Specialist for the ConneQT Program of Avenues for Youth.
The Name Change Clinic is a collaboration between Family Tree Clinic, Avenues for Youth and Rainbow Health