Group meeting times are listed below to give you an idea of when they typically meet. These times are subject to change based on availability and interest.
Youth Groups
Adolescent Gender Exploration Group
Our Gender groups are psychotherapeutic groups to support identity development, community connection and improved well being. Group focuses on the influence socialization has on identity, an exploration of each person's core self and generating healthy relationships. In-person and virtual group offerings for middle and high school youth ages 12-18.
The in-person cohort meets weekly on Thursdays from 4:00 to 5:45pm. The virtual/online cohort meets weekly on Wednesdays from 4:15 to 6:00pm.
BIPOC Group
RECLAIM's BIPOC group is a support group for individuals who identify as LGBTQIA+ and BIPOC (Black, Indigenous, and/or People of Color). The purpose of this group is to build community; process and explore intersecting identities and experiences, culture, and heritage; and commit to personal and collective healing. Group members will have an opportunity to seek, learn, share, and affirm connections to themselves and our communities while recognizing the distinct history of BIPOC people and unlearning dominant narratives. The BIPOC group is for ages 18-25. 
BIPOC Group meets in-person at the RECLAIM office weekly on Tuesdays from 2:30 to 4:00pm, starting on November 8, 2022.
Parent/Caregiver Groups
Monthly Caregiver Drop-in Group
This is a monthly drop-in space for adults to ask questions or get information about supporting queer and trans youth, as well as to meet other families who may be on a similar journey with youth in their lives. This group meets on the third Wednesday of each month from 5:30 to 7:30pm at the RECLAIM office. The fee for this group is $20 (sliding scale options are available) and an RSVP is preferred. 
Caregiver Group: Understanding Our Identity Journey
This is a 12-week education group designed to support caregivers' understanding of their child's identity development and facilitate community connections. This group requires advance registration and includes a $300 fee. The first cycle will begin Thursday, October 27, 2022, from 4:00 to 6:00pm.
These groups are open to all supportive parents, caregivers, and family members of queer and trans youth, so please share with anyone who may be interested! For more information or to sign up, please email services@reclaim.care or call 612-235-6743 x4.
For more information about our groups, or to inquire about joining a group, please call 612-235-6743 ext. 4 or fill out the Request for Appointment form. We offer sliding scale, equity-based pricing for all our services.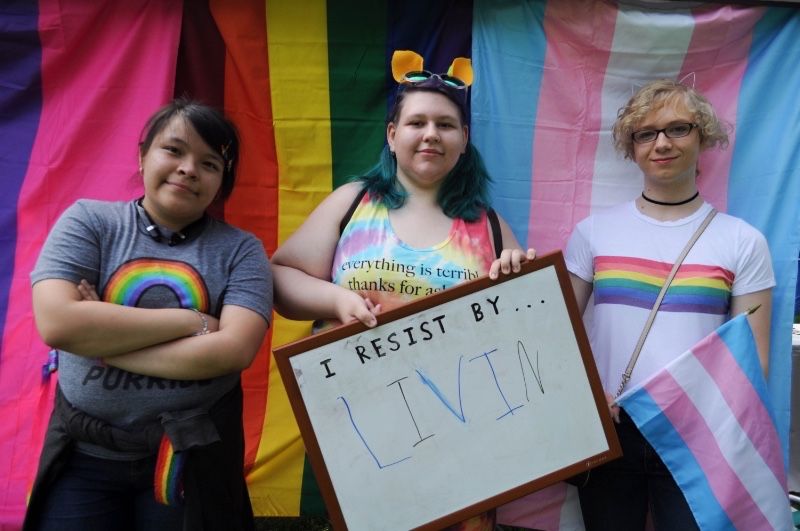 Gender Exploration Group Testimonials
"Group…what to say about group?  There are no words, no phrases; no possible description I could give to you to describe what group is to me.  This is my sanctuary; this is where I can truly be myself in the world even if there is no other place.  However, it's more than where I can be myself, it's where I can become myself."
"When I enter group I feel relief as I enter a space that makes me feel safe and at home enough to take off my shoes. As I leave, I feel accomplishment that I have helped other people down the same path."
This has so dramatically changed my life. I come from a small town, so I never had…met other young transgender folks before. Group therapy has given me the tools and resources to make my way in the world in the gender I am (not the one I was assigned at birth) and with the tools of being honest and healthy. I honestly can't imagine what my life would be like if I hadn't been connected with this program. I now have life long friends that are family, a job in social work and a relationship that is amazing."