Mission
RECLAIM's mission is to increase access to mental health care for queer and trans youth so they may reclaim their lives from oppression in all its forms.
RECLAIM provides financially accessible, specialized mental health care for queer and trans youth ages 12-25 and their families. We also provide trainings, consultation, and outreach to community partners to improve access to care for queer and trans youth.
Vision
RECLAIM's vision is that all queer and trans youth enjoy a thriving mental health foundation to live liberated, authentic lives in community.
History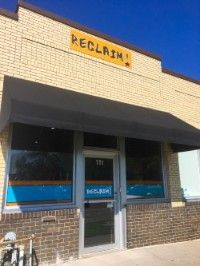 The recession-induced defunding of care for our most marginalized people in the Twin Cities had a devastating impact on queer and trans youth in particular.  In 2009, District 202, a community center for queer and trans youth lost its physical space and the LGBT youth counseling program at Face to Face was also cut.  In response, queer and trans youth and their allies acted quickly to raise $35,000 in pledges in just three weeks and RECLAIM was born.
In the years since, RECLAIM has provided accessible therapeutic support to queer and trans youth through individual, family, and group counseling, integrative health care, advocacy, education and collaboration. In this unique healing space, queer and trans youth are supported to transform themselves and take leadership in co-creating RECLAIM's work.
RECLAIM's magic is in the deep and healing relationships that are fostered between youth and staff. Each year, we serve 190+ queer and trans youth, ages 12-25 , and each week we serve 70+ individual youth, many of whom come weekly for both individual and group therapy and social support. We also train POC Practitioners in an effort to change the landscape of access to care in Minnesota, which will increase access for queer and trans youth of color and their families. In addition to these specific youth, practitioners and community members, we broadly serve the communities we are a part of, as we all experience well being when the most vulnerable among us are empowered to heal.

The importance of our work is well demonstrated through the words of a former client: "If it were not for RECLAIM's advocacy, I wouldn't still be here." Over 90% of our clients identify as trans and 38% as people of color (POC), and all between the ages of 12-25. The majority of our clients are under-insured, and many remain unable to access insurance. To the best of our knowledge, we remain the only reduced barrier queer and trans youth-specific therapy resource in the region.