Mission
Project CLEAR (Consent Leads to Empowered Affirming Relationships) supports queer and trans youth (ages 11-24) in the Twin Cities to identify, prevent and heal from sexual violence and unhealthy relationships. We offer individual, group and family therapy, peer education workshops, and staff training.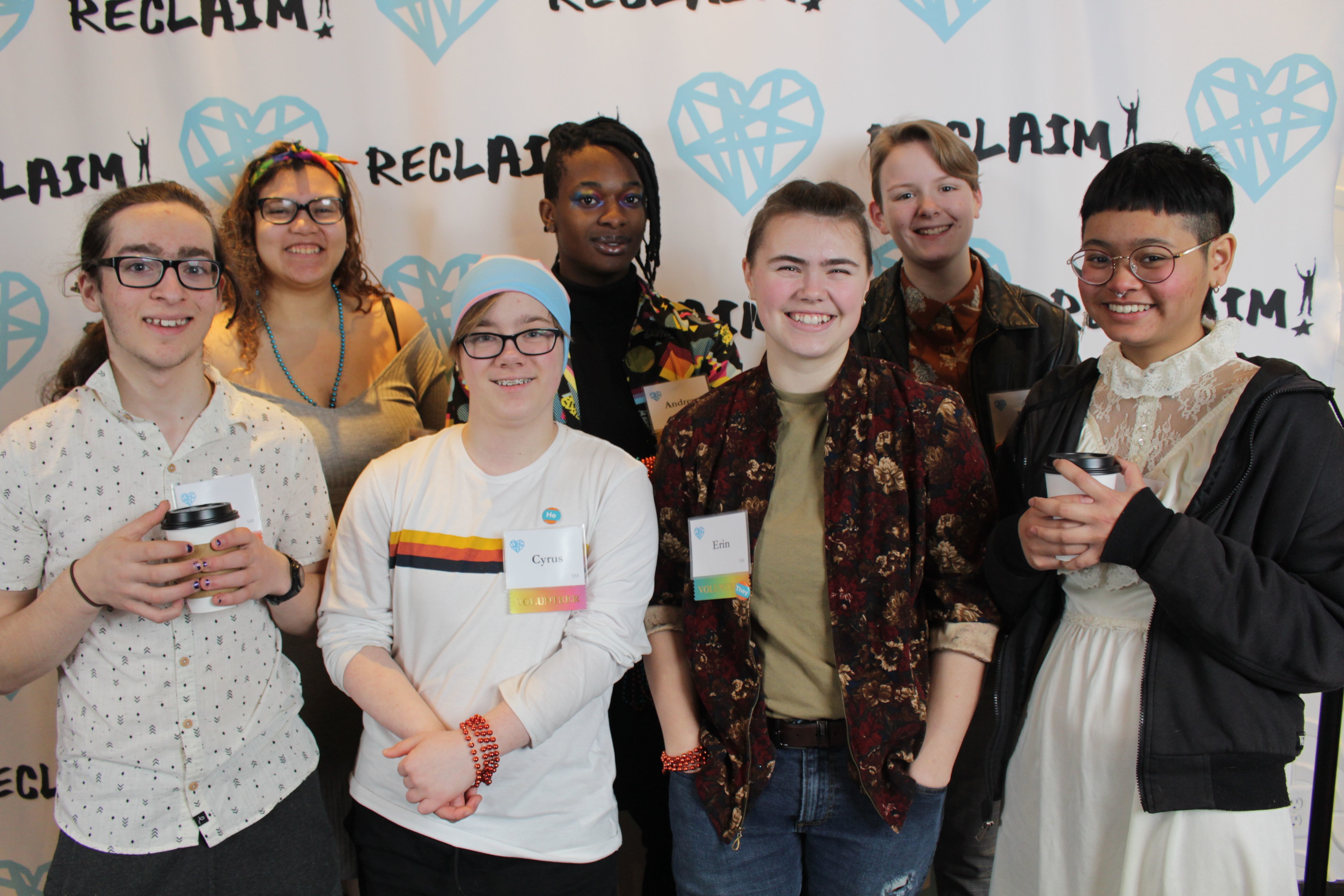 Main Components of Project CLEAR
We train high school students to work as peer educators who share information and resources about healthy relationships for queer and trans youth.
Peer education trainings occur virtually for the 2020-2021 year, in the Winter and Summer, and once trained, peer educators continue to attend our weekly Huddles where we develop workshops and get creative about how to share our information and resources with our wider community. Peer educators can earn up to $500 for completing the trainings and two workshop presentations.
If you are interested in applying to become a peer educator in the Spring session of 2021, click the link in the title above to view our application!!

Individual, Group and Family Therapy

We will provide both individual therapy, family therapy, and support groups for queer and trans youth who have witnessed or experienced domestic violence, dating violence, sexual assault, stalking and/or sex trafficking. All eligible youth will have access to services regardless of their ability to pay. Individual and group therapy will be offered both on-site at SPPS middle and high schools and off site at RECLAIM's office and/or other accessible community locations.

We can train Gender and Sexuality Alliance (GSA) advisers, counselors, social workers and teachers at Middle Schools and High Schools; youth between the ages of 12-24 at schools, extracurriculars, and youth programs; staff of nonprofits who work with youth; college and university students, staff, and faculty; and religious organizations who have relationships with Queer and Trans youth. Our trainings focus on themes of the dynamics of relationships violence among queer and trans youth, how to respond when youth disclose experiences of relationship violence, and relevant community resources for youth referrals. They can also include healthy relationships education. The trainings can be led and presented by Project CLEAR Staff/therapists, or by High School Peer Educators with the support of Project CLEAR staff. These trainings and workshops are being offered through virtual platforms including Zoom or Google Meet through the end of August 2021.
For a complete listing of our training and workshop offerings, and to request a training or workshop, please click on the Trainings and Workshop link above, or on the tab to your left.
The goal of Project CLEAR is to reduce the incidence of relationship violence among queer and trans youth ("relationship violence" includes the following: domestic violence, dating violence, sexual assault, stalking and sex trafficking).
Partnerships and Funding
Project CLEAR is a partnership between RECLAIM, Saint Paul Public Schools - Out for Equity, SOS Sexual Violence Services Ramsey County Public Health, and the Sexual Violence Center. 
Project CLEAR is funded through a grant from the Office on Violence Against Women, part of the US Department of Justice. 
Contact
For more information on Project CLEAR contact us at projectCLEAR@reclaim.care
---
Disclaimer: This project was supported by Grant No. 2017-CY-AX-0005, awarded by the Office on Violence Against Women, U.S. Department of Justice.  The opinions, findings, conclusions, and recommendations expressed in this publication/program/exhibition are those of the author(s) and do not necessarily reflect the views of the Department of Justice, Office on Violence Against Women.
---