Just bookmark this page and check back often for the latest programs and events.
Our therapy groups aren't listed below because they require advance registration. Use the link in the navigation to access information about our group offerings. The Caregiver Drop-In Group does not require prior registration, although an RSVP is preferred.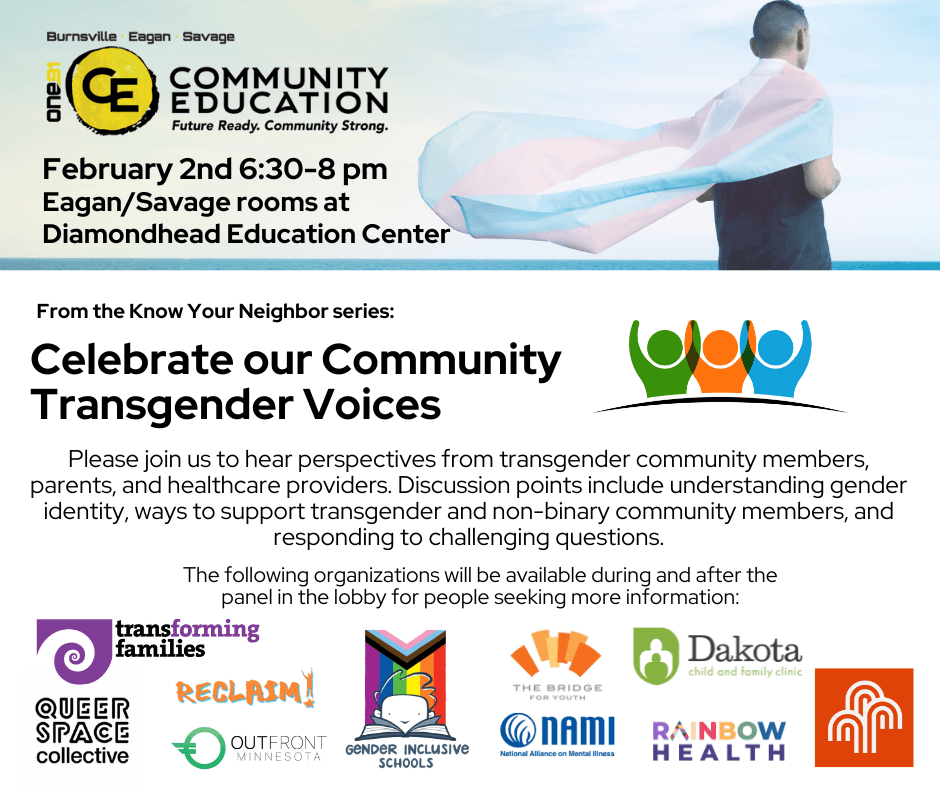 From ISD 191 Community Education:
"Please join us to hear perspectives from transgender community members, parents, and healthcare providers. Discussion points include understanding gender identity, ways to support transgender and non-binary community members, and responding to challenging questions. The following organizations will be available during and after the panel in the commons for people seeking more information: Transforming Families, Dakota child and family clinic, Rainbow Health, RECLAIM!, Outfront Minnesota, The Bridge for Youth, NAMI, Queer Space Collective.
Use the upper level parking lot and door 1."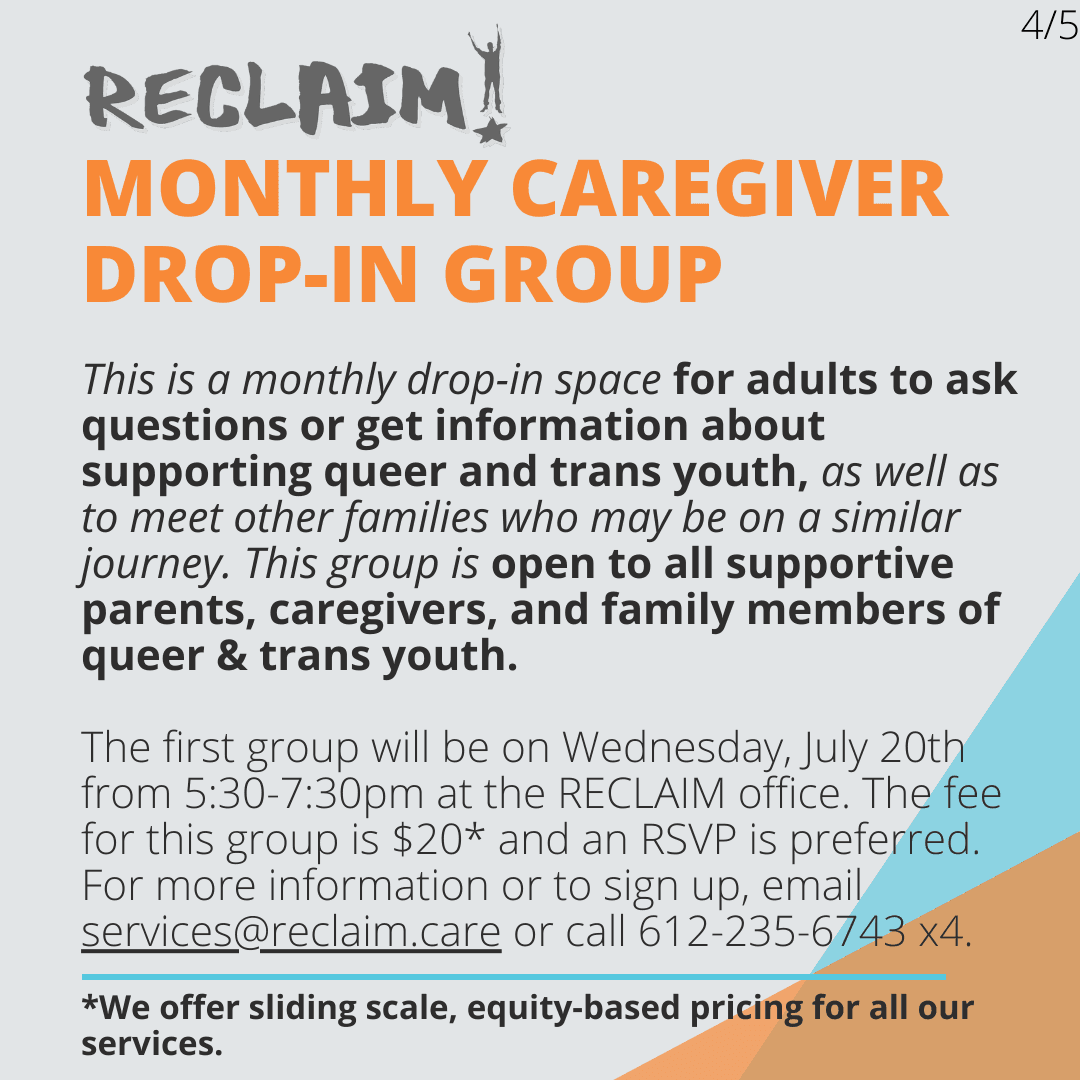 This is a monthly drop-in space for adults to ask questions or get information about supporting queer and trans youth, as well as to meet other families who may be on a similar journey with youth in their lives.
The fee for this group is $20 (sliding scale options are available) and an RSVP is preferred.
This group open to all supportive parents, caregivers, and family members of queer and trans youth, so please share with anyone who may be interested! For more information or to sign up, please email services@reclaim.care or call 612-235-6743 x4.
Join us for Celebrate the Love: A Decade of Love! Follow the links below for more event information and to get tickets.