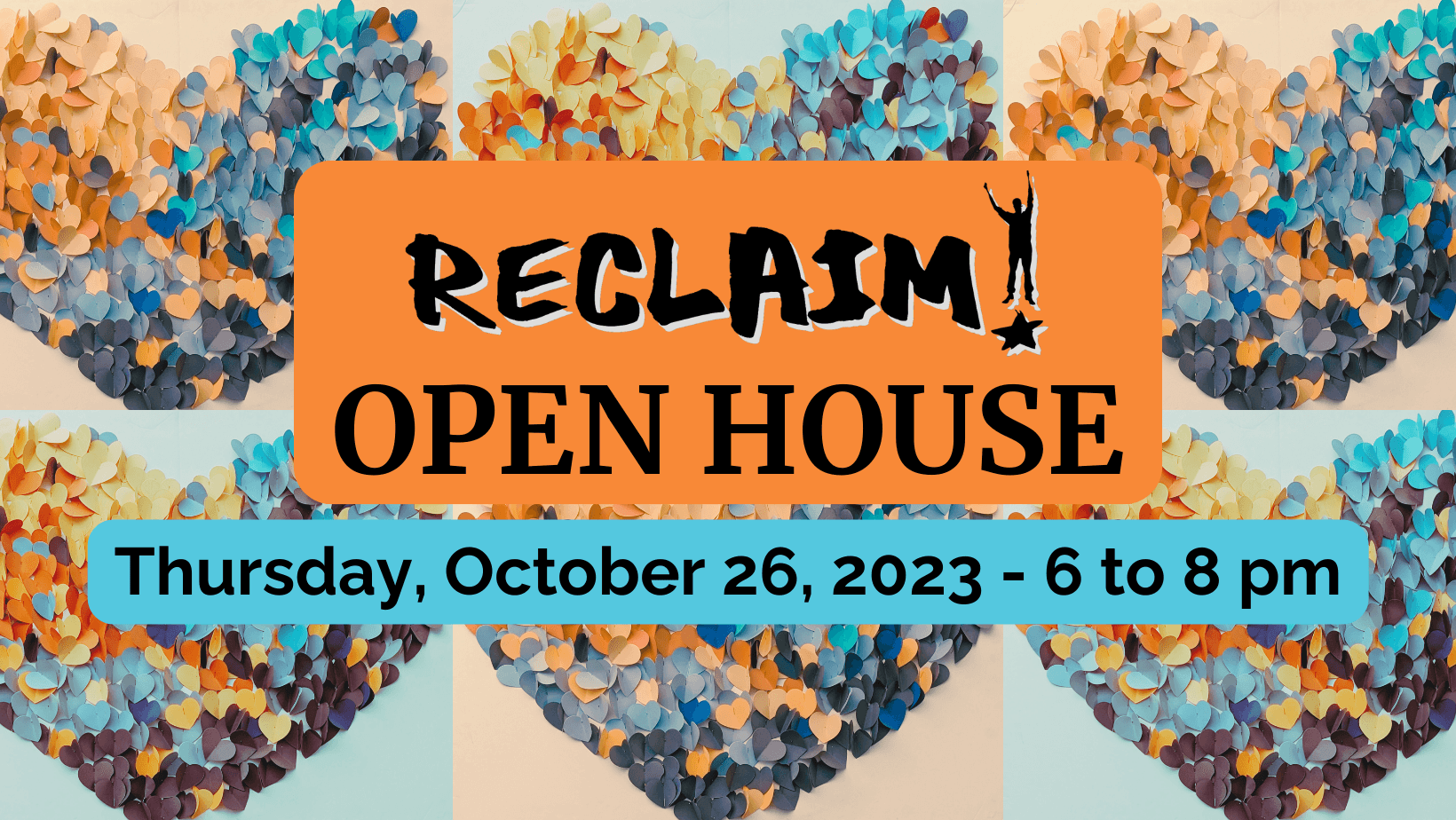 We invite you to join us for our annual fall open house to take place on Thursday, October 26 starting at 6:00 pm. We look forward to welcoming you to our offices in Saint Paul to meet our staff and board, learn about our programs and services, hear updates on our work, see our space, and look ahead with us to exciting developments in the coming months.
We will have a spoken program with guest speakers, tours of our office, and light snacks and beverages.
Transportation: RECLAIM's new office is at 2446 University Ave W Suite 104, two blocks west from the Raymond Ave station on the Green Line. We are served by bus lines 63, 67, and 87. There is free and metered street parking on nearby blocks. We don't have bike racks but there are many nearby street sign poles to lock to. Follow signage in the hall toward our suite.
Accessibility: There is no step to enter the building via the main entrance on University Avenue, and the front door is powered. We have an ADA-compliant single-occupancy all-gender restroom, but common bathrooms shared by other building tenants are multi-occupancy gendered facilities. Please refrain from wearing strong fragrances. Is there another way we can be more accessible to ensure you can fully participate? Please let us know at: development@reclaim.care.