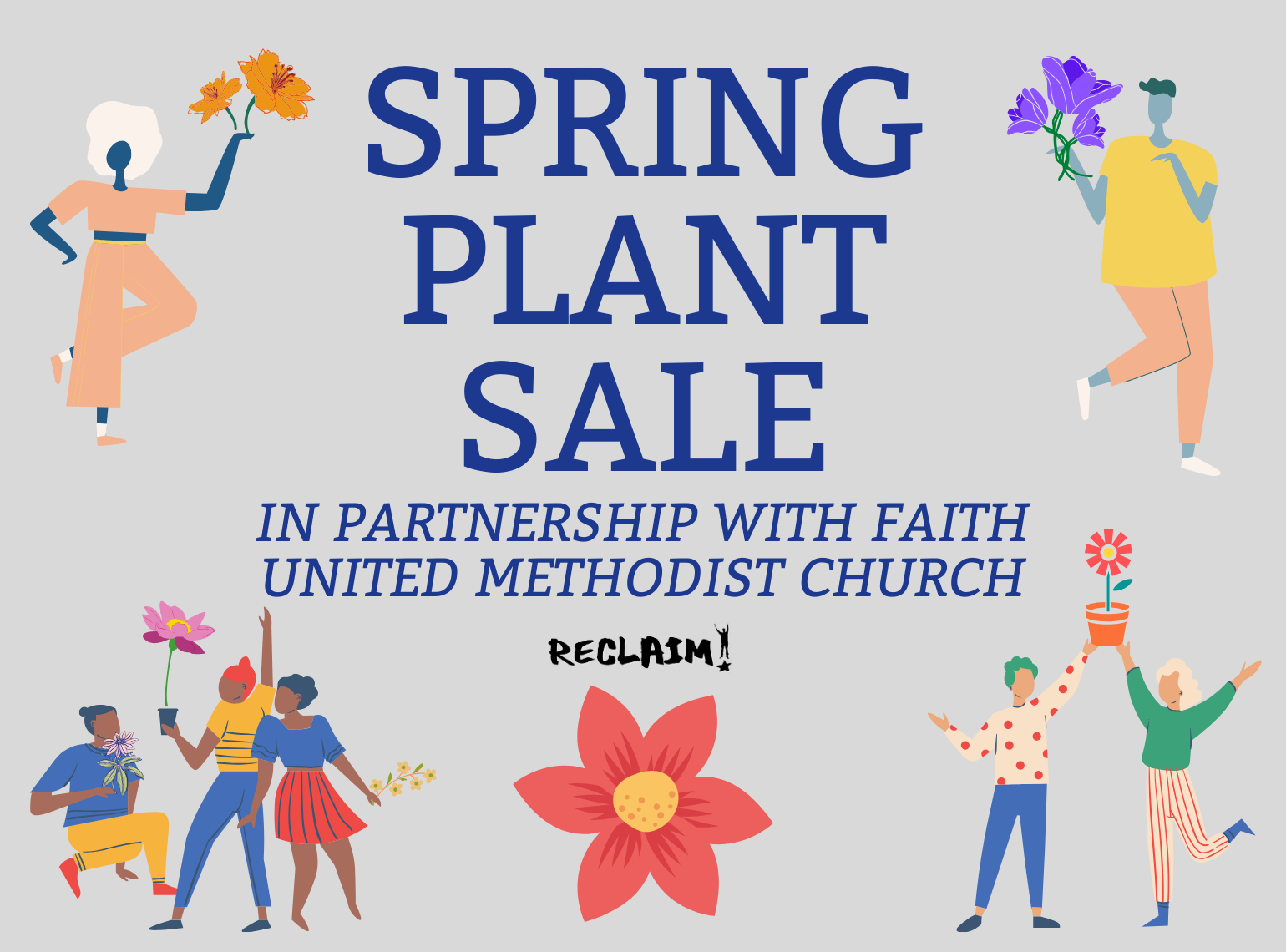 As in previous years, RECLAIM is partnering with Faith United Methodist Church and organizing a plant and flower sale to benefit RECLAIM - but with social distance!
Whether you are a seasoned plant owner, or a novice in the realm of house plants, this is a great opportunity to not only support RECLAIM, but to adopt a new hobby in these strange times.
If you would like to adopt your new photosynthesizing companion, you can go ahead and fill out the web order form found in this link:
https://form.jotform.com/201074554400140
After you make your plant selection and fill out your personal information, the form will take you to the PayPal payment page. There, you can submit your payment information and complete your purchase.
Orders are due by May 3rd. On May 18th, your chlorophyll infused pals will be safely delivered to your home or available for pick up at RECLAIM (we'll be in touch about logistics).