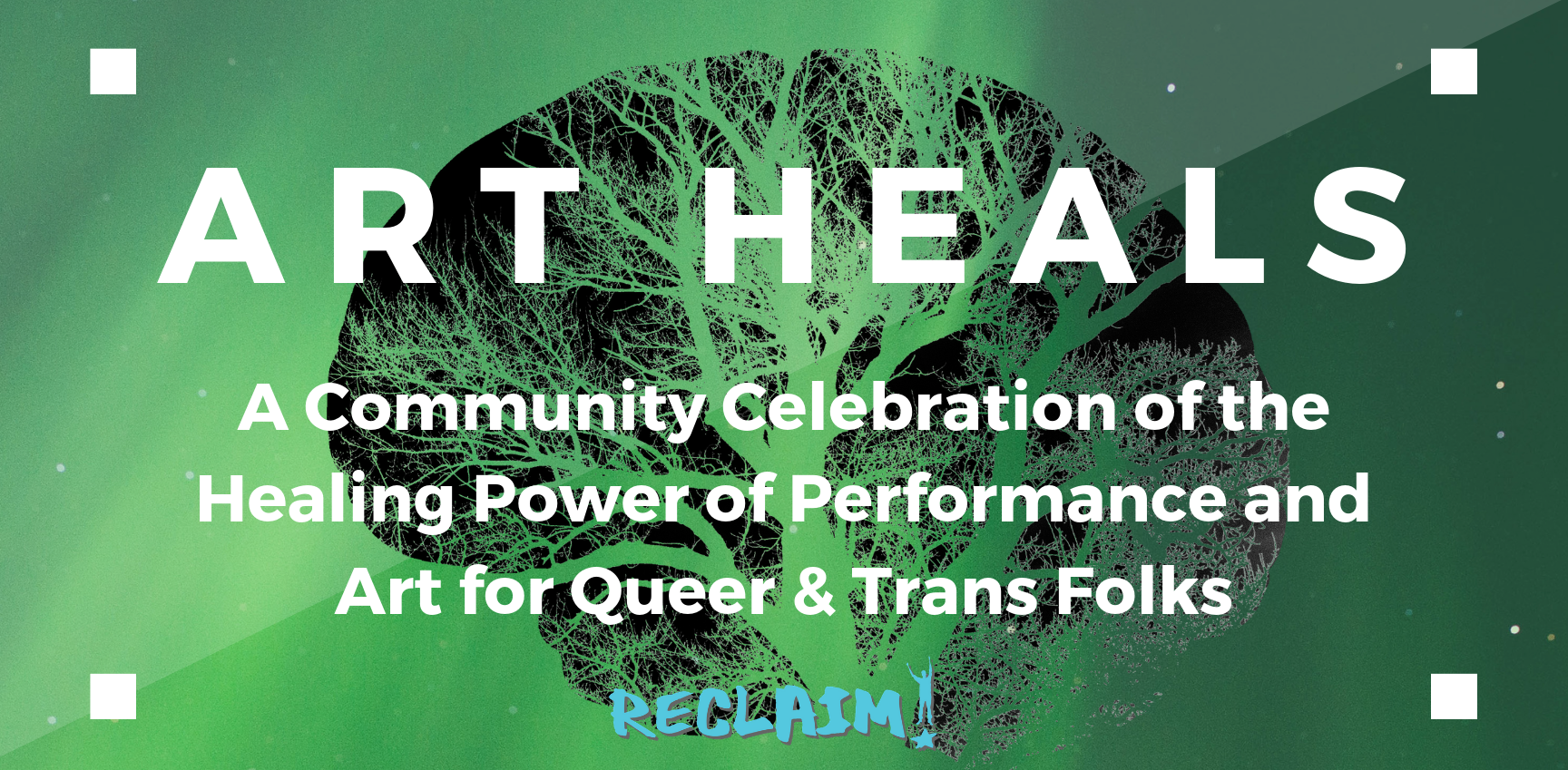 Join us for RECLAIM's 4th annual Art Heals event on the evening of Friday, June 14th! Art Heals brings queer and trans youth together with local queer and trans community artists to celebrate the healing power of expression.
RECLAIM supports queer and trans youth to tell their stories in ways that make them stronger, and build our community resilience! These are the stories that connect us to each other, inspire us, and fuel our change-making work as healers, artists, and activists in community.
Art and performance have the unique capacity to tell the stories that most need to be told, to reach out and communicate something both powerful and necessary. Now, more than ever, it is essential that we lift up voices of queer and trans people – who are often silenced by both structural and cultural forces – and listen to each other!
Free and open to the public, but registration is required.
MC: Signe Harriday
Special Guest: The Subversive Sirens
Supported by funding through The One Minneapolis Fund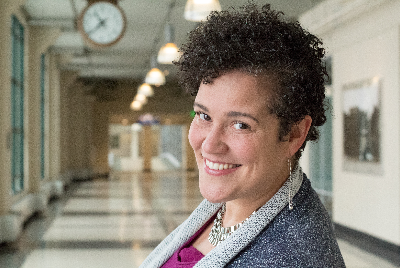 Signe Harriday
About our emcee and special guests
Emcee: Signe V. Harriday is a fierce visionary and powerful storyteller who crafts theatre that awakens our individual and collective humanity. As a director, multidisciplinary artist, activist, and producer, she uses theatre as a catalyst to ask questions about who we are and who we are in relation to others. She is co-founder of MaMa mOsAiC, a women of color theater company whose mission is to evoke positive social change through female centered work. She is an Associate Company Member of Pillsbury House Theatre. She is a founding member of Million Artist Movement, a network of artists and activists committed to Black liberation and healing. She earned her MFA in Acting at the Institute for Advanced Theatre Training at the American Repertory Theatre at Harvard and Moscow Art Theatre. She recently directed Mat Smart's The Agitators and Benjamin Benne's Neighbors. She currently is directing Hidden Heroes by Sha Cage. She splits her time between NYC and Minnesota.
www.signeharriday.com | She/Her/Hers
Featured Performers: Subversive Sirens
We are a Minnesota-based synchronized swimming team committed to black liberation, equity in swimming / aquatic arts, body positivity in athleticism, and queer visibility. We represent the many communities and identities we each and collectively hold. We are curvy, fat, and strong. We are able-bodied and have disabilities. We are lesbian, queer, and straight. We are Black, Asian, white, and multiracial. We are cisgendered and non-binary. We are allies and accomplices to each other and our communities. In our debut competition - at the 2018 Gay Games in Paris - we won both a gold medal for the Team Free Combo and a silver medal for Duet. We are currently training for the IGLA Aquatics Championship in New York City in June in conjunction with World Pride and the 50th Anniversary of the Stonewall Uprising.

The Subversive Sirens
A Preview of Our Performers & Artists...
Irna Landrum

Irna Landrum thinks too much and loves too hard. She is an essayist and campaign director with a ravenous curiosity about why humans love and hate the way we do. A queer black woman and recovering evangelical from Louisiana, Irna's work dissects intersecting identities and politics.

She is a 2010 Intermedia Arts Creative Community Leadership Institute fellow, 2015 Givens Foundation for African American Literature Emerging Writers fellow, a 2016 Kairos Fellow for digital organizers of color, a 2018 Voices of Our Nation Arts Foundation fellow, and a 2017 and 2018 Loft Mentor Series finalist.

You can find her writing at Daily Kos, where she infrequently blogs or you can convince her to finally build a damn website. You can usually find her writing on her front porch or bicycling around the cities somewhere, weather permitting.

Jasper Hardin

Jasper Hardin is a poet and visual artist who lives in Saint Paul, Minnesota. They competed in the 2018 Rustbelt Competition. They have work published in The Rising Phoenix Review, The Mighty and What Are Birds Journal. They are the founder of the new Explicit Literary Journal, which is specifically for nonspeaking and semi speaking disabled writers and visual artists.
Call for Submissions - Deadline extended to May 31, 2019!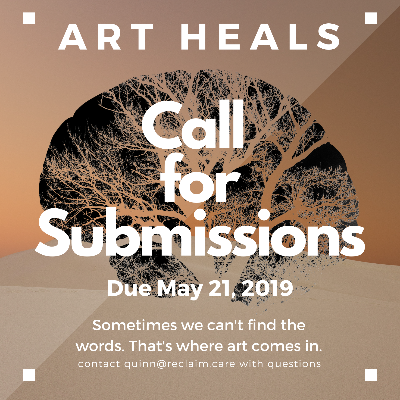 Art Heals brings together youth with local community artists for an evening of sharing and expressing ourselves through art. RECLAIM and allied youth are invited to showcase art on the themes of healing, recovery, transformation, and mental health.
Possible art forms can include: painting, drawing, sculpture, and other visual art; dance, spoken word, monologue, music, video art, and other performance works.
Submissions are due to RECLAIM by May 31st, 2019. Please use the form below or download the form here and email it to quinn@reclaim.care or give it to Quinn Rivenburgh when you stop by RECLAIM.
Contact Quinn with any questions - quinn@reclaim.care