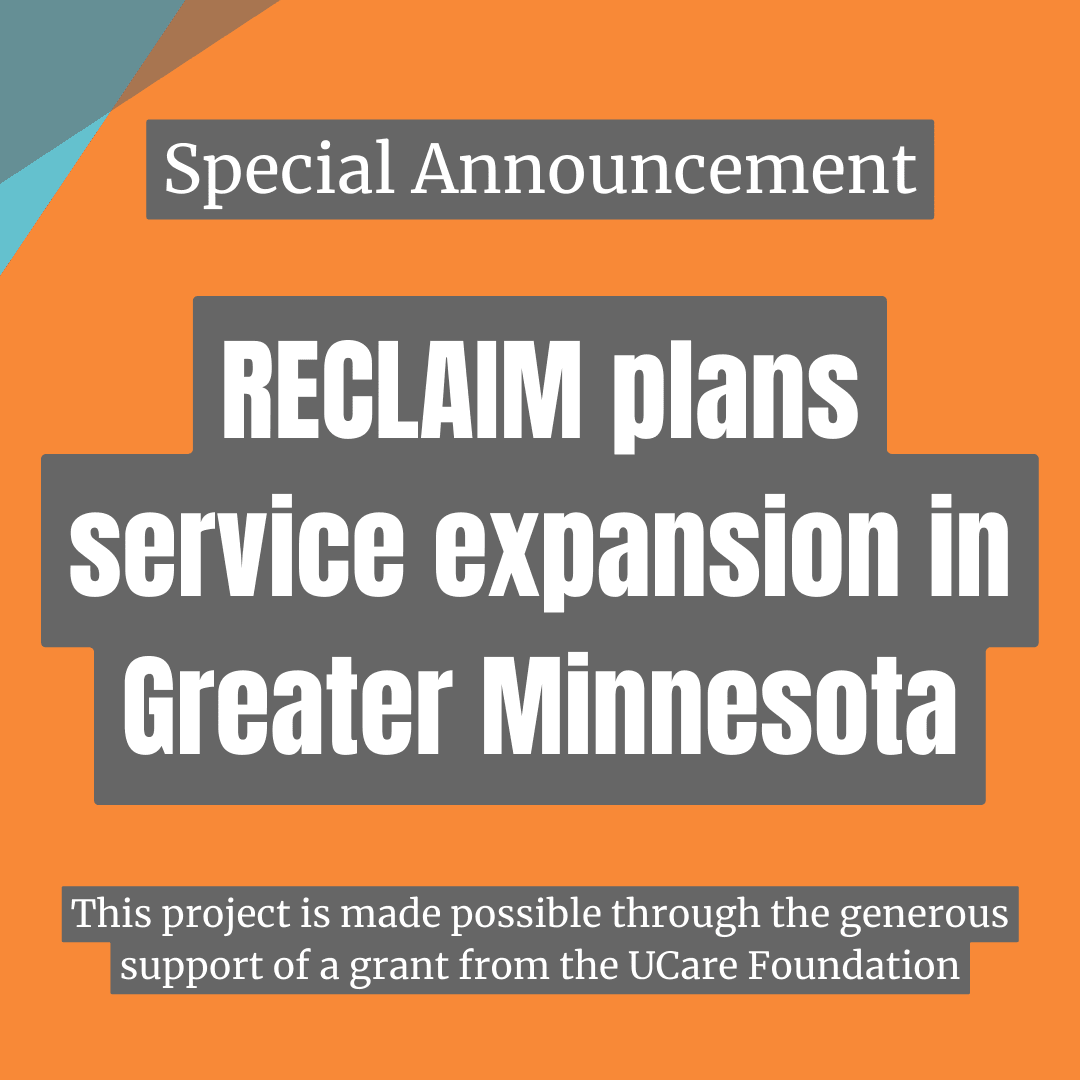 As part of our mission to provide financially accessible, specialized mental health care to queer and trans youth, we are thrilled to announce an expansion of our services to increase access to care for queer and trans youth and their families throughout Greater Minnesota. Through the generous support of a grant from the UCare Foundation, we are launching a program to contract with therapists in local communities to create partnerships that will best serve queer and trans youth in that community. These partnerships will include ongoing training and supervision as therapists address the specific needs of queer and trans youth in their community.
"We believe queer and trans youth deserve access to affirming care in their home community, and we believe this project will greatly improve access to that care," said Caitlin Baldwin, RECLAIM's Clinical Director.
In 2022, the Trevor Project found that 49% of Minnesota's LGBTQ+ youth who wanted mental health care were unable to get it. The primary reasons youth cited for not getting care included: fear about discussing their mental health concerns with someone, concerns about getting parental permission, inability to pay for care, fear that they wouldn't be taken seriously, and fear that mental health care wouldn't work.
Since our founding in 2009, RECLAIM remains committed to improving outcomes for queer and trans youth. "By partnering with and training providers in Greater Minnesota communities, we're building a safety net of affirming services to respond to the significant mental health challenges that queer and trans people face," said Ryan Fouts, RECLAIM's Executive Director.
If you or someone you know is interested in partnering with RECLAIM, please contact Ryan Fouts, at ryan@reclaim.care or at 612-254-7656.