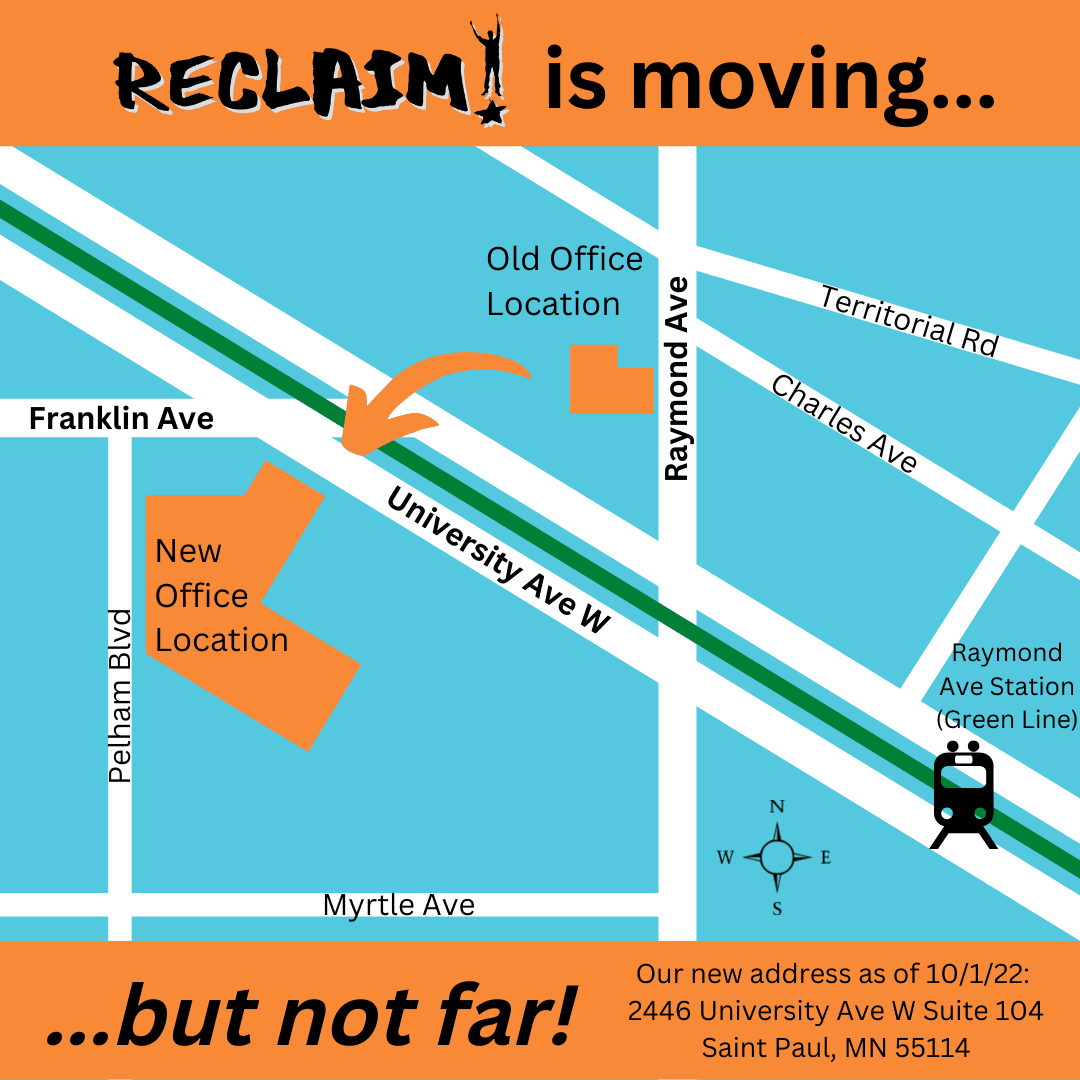 Dear RECLAIM Community,
On behalf of our Staff and Board of Directors, I am so excited to share that RECLAIM is moving to a new office on October 1st! We're not going far, basically just around the corner and a little down the street to 2446 University Avenue. Our new space is larger, nicer, and better suited for providing therapy. We can't wait to share it with all of you!
Our new office allows us to be more flexible with our programming, and we're exploring creative solutions to meet the needs of as many youth as possible. This is important because the need is great…right now we have approximately 70 youth on our waitlist.
Please read on for ways to partner with us as we begin our next chapter.
Help Us Move
We're getting a U-Haul and rolling up our sleeves to move offices on October 1st and 2nd, and we need your help! If you're up for moving boxes or furniture and helping us get settled in our new space, please sign-up using this link:
Support Us Financially
Donate to help us kickstart our operations in our new space as we continue to provide excellent care to queer and trans youth
Celebrate With Us at Our Open House
Thursday, October 20, 2022 - 6-8 PM 2446 University Ave W Suite 104, Saint Paul, MN 55114
I want to thank you, our community, for your unwavering support of RECLAIM. There is no way we could tell our story, or begin our next chapter, without you.
In partnership,
Ryan Fouts
Executive Director